Trust Your Smile To A Specialist
There are many things that set Geneseo Orthodontics & Pediatric Dentistry apart from other dental practices in the city. Read on for a glimpse into the dentists behind the name and the experience you'll receive when you come to see Geneseo Orthodontics & Pediatric Dentistry, the only orthodontics and pediatric dentist office in the city.
Since opening in 2018, Geneseo Orthodontics has been changing the way the city's adults and children feel about their teeth. Our unique practice incorporates both sides of dental care: orthodontics and pediatrics.
Our brand-new office features the latest in state-of-the-art equipment — including our x-ray, scanner, and much more –so our patients get the best in diagnostics and dental treatment. Whether you're an adult who finally wants to get that gorgeous smile you've always dreamed of, or you need kind and compassionate care for your youngster, Geneseo Orthodontics is here to serve you.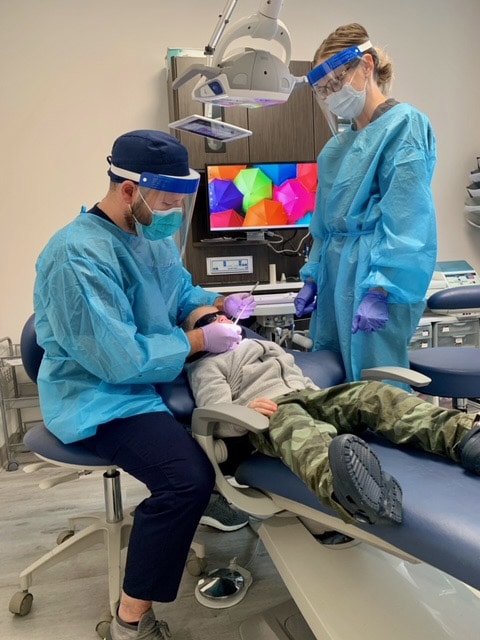 How Geneseo Orthodontics & Pediatric Dentistry is Different
At Geneseo Orthodontics & Pediatric Dentistry, our patients can enjoy the one-stop-shop convenience of having two dental specialties in one location. Parents can save time and get orthodontic care for themselves and dental care for their children — all in one office.
We strive to make every patient's experience fun, relaxing, and comfortable. Our collaborative approach between two specialists means that our patients receive a streamlined experience.
The inviting and knowledgeable staff at Geneseo Orthodontics & Pediatric Dentistry is eager to welcome you and your whole family. We take the time to explain everything we do and why we recommend the treatment paths we suggest.
Our state-of-the-art office features new equipment, so our patients have access to the best diagnostics and treatment options. At Geneseo Orthodontics & Pediatric Dentistry, we view ourselves as partners with you in ensuring that you and your family have the dental and orthodontic care that improves your life.
Our commitment to service and our patients means that we are passionate about dental care. Geneseo Orthodontics & Pediatric Dentistry believes that every single one of you deserves to light up with joy at the smile you see each time you look in the mirror. This is why we are committed to making our services affordable.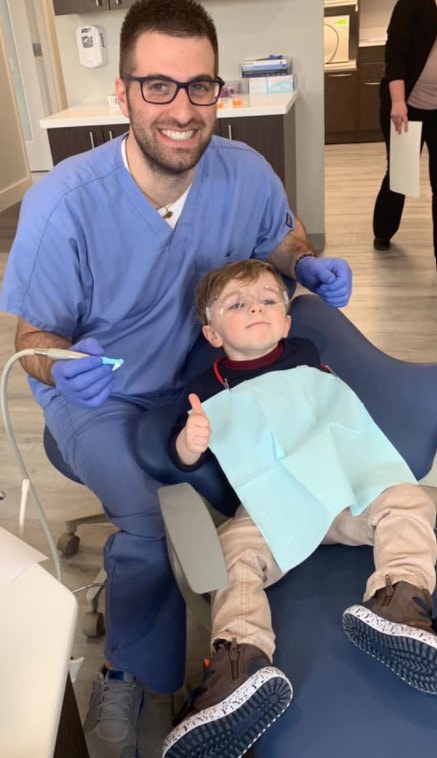 Our Two Doctors Also Set Geneseo Orthodontics & Pediatric Dentistry Apart!
Dr. Mike and Dr. Adam are passionate about New York, Geneseo, and dentistry. They exude those feelings to every patient they serve. With a commitment to make everyone feel comfortable, relaxed, and welcomed, you'll never feel like you're just a number at Geneseo Orthodontics & Pediatric Dentistry.
All About Dr. Mike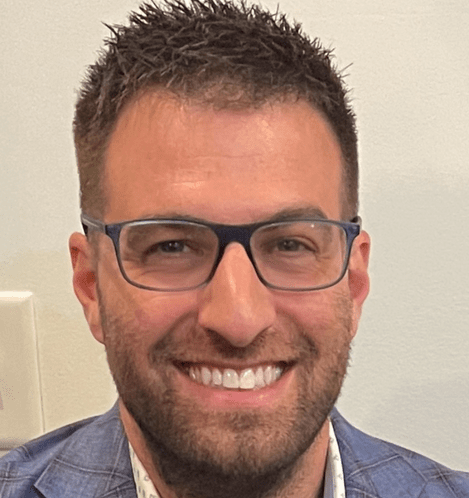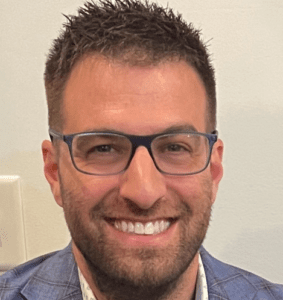 Dr. Michael Molisani — better known as Dr. Mike to his patients — is a native New Yorker with a passion for dental care and local sports. A practicing dentist for more than nine years, his passion for orthodontics and all things dentistry can be traced back to his mother, Lynne, who is a dental hygienist.
Serving people is built into the fabric of Dr. Mike's family. In addition to his mother being a hygienist, Dr. Mike's middle brother is a Ph.D. in behavioral health while his younger brother went to dental school in Buffalo before heading to the University of Alabama at Birmingham for prosthodontics.
A lifelong native of New York — he grew up in Rochester — Dr. Mike is obsessed with the Yankees and the Bills. When he's not with patients, Dr. Mike is a big foodie and enjoys spending time with his wife and two children.
All About Dr. Adam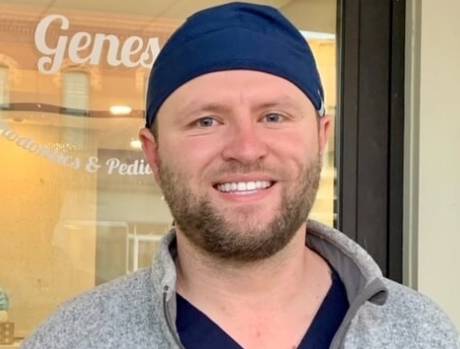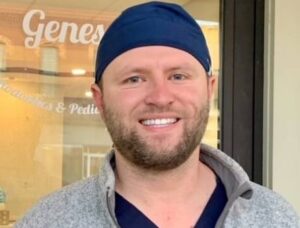 Dr. Adam Ungaro is also a native New Yorker, having grown up just outside of Buffalo. He loves being active and enjoys playing ice hockey, golf, and traveling. He is an avid Buffalo Bills and Sabres fan.
In addition to being passionate about helping children have the healthiest mouth and the most enjoyable experience possible, Dr. Adam also loves to serve others. He has participated in numerous service trips aboard and in the United States, including those to Belize, rural Appalachia, Tennessee, Dominican Republic, and Guatemala.
A board-certified pediatric dentist, Dr. Adam went to dental school at the University of Buffalo and is a member of the American Academy of Pediatric Dentistry. He is married to Kelsey.